The door of the caliph in the Umayyad al-Andalus: from the conceptualization to the articulation of ceremonial (10th-11th centuries)*
Elsa Fernandes Cardoso

Universität Hamburg RomanIslam – Center for Comparative Empire and Transcultural Studies 20146 Hamburg, Germany, elsa.fc@gmail.com
Resumo
Doctoral thesis in History presented at the University of Lisbon in 15th July, 2020. Supervised by Professor Hermenegildo Fernandes and Professor Hugh Kennedy.
* This thesis was funded by the Portuguese public agency for science Fundação para a Ciência e Tecnologia (FCT), with a Ph.D. grant (ref.: PD/BD/113904/2015), under the doctoral program PIUDHist - Programa Inter-universitário de Doutoramento em História. I would like to thank Prof. Dr. Sabine Panzram, director of the RomanIslam – Center for Comparative Empire and Transcultural Studies (Universität Hamburg), whose support made possible the completion and defense of my Ph.D.
Downloads
Não há dados estatísticos.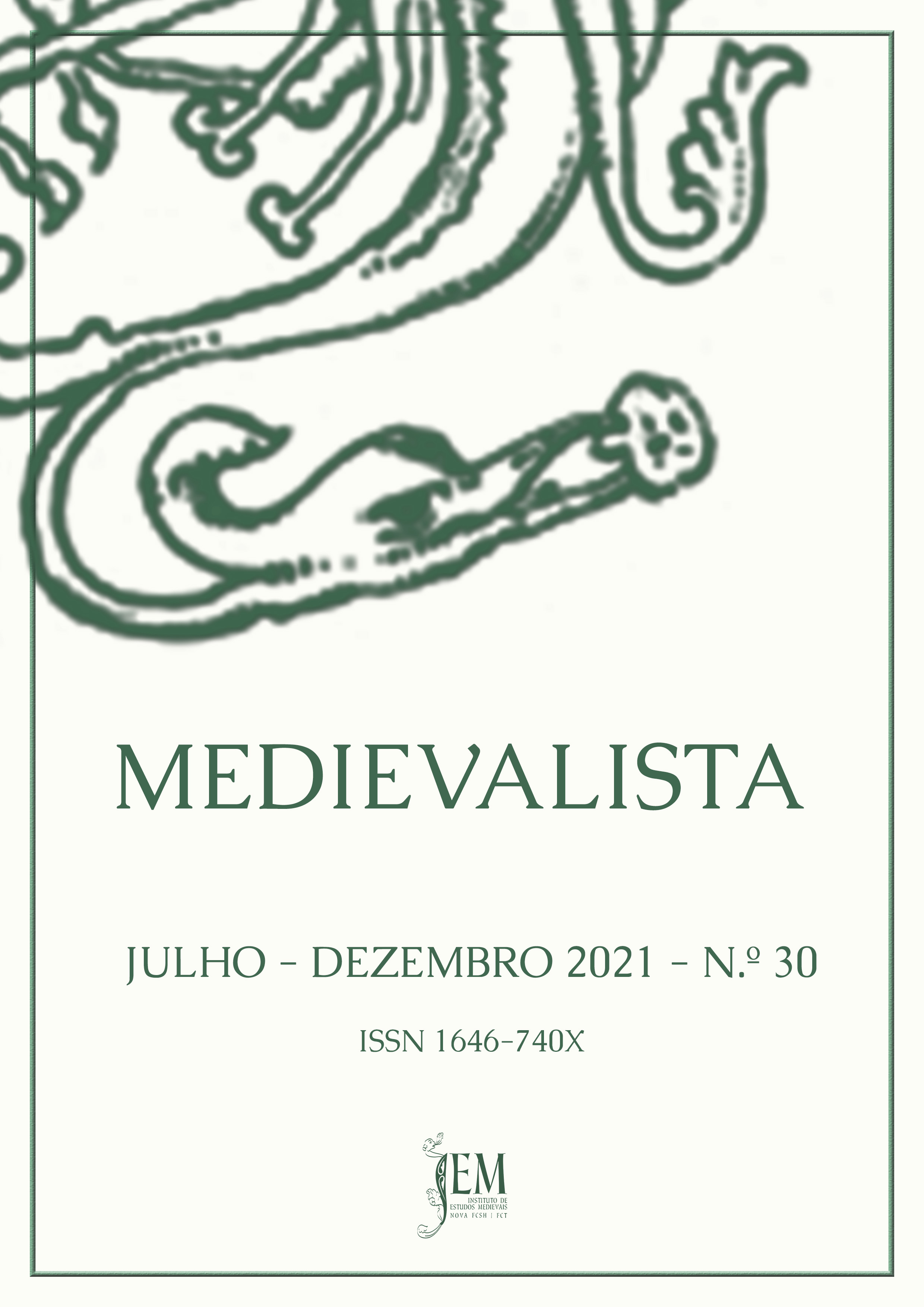 Como Citar
Cardoso, E. F. (2021). The door of the caliph in the Umayyad al-Andalus: from the conceptualization to the articulation of ceremonial (10th-11th centuries)*. Medievalista, (30), 365-385. https://doi.org/10.4000/medievalista.4575
Secção
Apresentação de Teses